Finally! A Forex System For Traders Who Have A Day-Job...
Dear Trader-With-A-Day-Job,
You want to quit your job right now, don't you?
I know exactly how you feel!
I'm sure when you first discovered the mysterious world of Forex,
you somehow knew it was the answer to making big money and
quitting your job.
You soon realised that trading Forex took time though.
Almost all the Forex systems you've tried require you to sit in
front of the computer for hours on end, right?
Give me less than three minutes of your time and...
This may sound a little too good to be true – but let me explain...
There's a lot of information (and misinformation!) out there in the world of Forex.
For some reason both old and new traders seem to miss out on some of the most obvious Forex "tricks".
I'm not talking about "secret knowledge" or "insider information" - nothing like that at all. I'm talking about basic information that others seem to somehow miss.
In fact...
Here's something that many traders fail to see:
Perhaps you already knew this. But do you realise what it really means?
Yes, there will always be fewer trades on the higher timeframes. BUT, you will also have far less losers, more winners and above all – it takes hardly any time.
Many traders want to trade lower timeframes because they assume it is more profitable.
Do YOU think that the lower timeframes are more profitable?
To make money you must make a trade, right? Most traders then wrongly assume that the more trades you make, the more money you make.
So they look to trade intraday because, "it will give them more opportunities".
It doesn't quite work like that. Intraday trading has its place – if you have the time to do it, that's fine.
If you have a full-time job and don't have the time to learn to trade intraday – then you need another solution.
I'm here to offer you...
I'd like to present to you: Forex Trading While You Work™
Forex Trading While You Work™ requires no additional software or indicators.
All you require is a simple charting platform (available free from most brokers).
I show you step-by-step how to setup your charts – which takes less than 60 seconds!
After that I go through the very simple, easy-to-follow rules for entering and exiting trades.
I focus on high-probability entries which provide us with rock-solid trades.
Our charts are simple, our entries are easy... and our exits are even easier!
These are typical trades we take with Forex Trading While You Work™:
If you have a day job and want to trade…
Forex Trading While You Work™ offers something that almost no other system can offer you.
My system focuses just as much on the trade exit as it does on the trade entry.
How many systems have you seen where the entire focus is on the entry... and then you're left on your own over when to exit?
You need a good entry – there is no doubt about that.
But a good entry is nothing without a good exit to match!
Not only do I provide a strategic exit method that allows you to know your exact take-profit point before you even enter the trade, but...
Forex Trading While You Work™ is a system that provides YOU with totally stress-free trading.
It is simple, easy and an absolute no-brainer to trade.
The moment you enter a trade with this system it's set-and-forget - the exits are totally taken care of using a completely systematic method.
It's nothing fancy though – it's just a tried-and-tested, bullet-proof exit developed from real trading experience.
Just as I said earlier...
It's not "get-rich-quick", "automatic-profits" or anything like that.
Do you only have time to check your charts in the morning or in the evening?
Are you too busy to spend hours in front of the computer chasing trades?
I know exactly what that's like!
You've probably seen Forex "robots" or "automatic" systems, right?
Perhaps you've even bought some of them. Did they work? Were they the "road to riches" that the creators promised? I'm fairly confident in saying that they were not!
The concept of these types of trading systems sounds good – but in real-life they very rarely work-out. Forex Trading While You Work™ is...​
Not only that, but I want to tell you about another "trick" that almost all traders miss.
This is something that is very obvious when you finally see it – but most people don't!
Brokers want you to trade lower timeframes. They want you to trade intraday.
Why do they want this? Simply...
Your broker makes money from the spread (that's the difference between the buy and sell price of a currency pair).
So the more often you trade the more money your broker makes!
This is why your broker pushes 'low spreads', 'instant execution' and other "features" like that.
Your broker makes more money when you makes more trades (regardless of whether YOU make money or not).
Remember what I told you earlier - higher timeframes are easier to trade.
Once you start making money trading Forex on the higher timeframes you will never look back!
You've finally discovered a way of trading that:
Requires just minutes a day
Is more reliable and consistent than any intraday system
Trading is not about how much time you put in. It's about being ready and prepared to grab the opportunity when it's there.
As you can probably tell by now, I'm not someone who likes hype. In fact, I can't stand hype!
That's why I've told you nothing but the plain and simple truth.
There are so many lies, scams and general dishonesty in Forex that I almost get angry (I don't actually get angry – I'm a fairly laid-back guy!).
I really want to show you that even with so much lies and dishonesty in Forex, there are some genuine traders out there willing to help you.
I consider myself as one of these traders that want YOU to succeed.
What I am giving you is the chance to access...
Now, I'm not going to "dance around" and tell you how much Forex Trading While You Work™is worth, or how much you're saving.
I like to keep things simple. No "limited, one-time offers" or "only 75 will be sold" – I hate all that kinda stuff!
When I buy something I just want to know what I have to pay right now – I don't need to know anything else!
That's what I've done for you too! Access Forex Trading While You Work™ for $27.
No hype. No fuss.
Yes, it's damn cheap for a rock-solid Forex system – I know this. But I'm not out to make money.
Forex Trading While You Work™ is profitable, very easy to trade and requires only a few minutes checking your charts a day.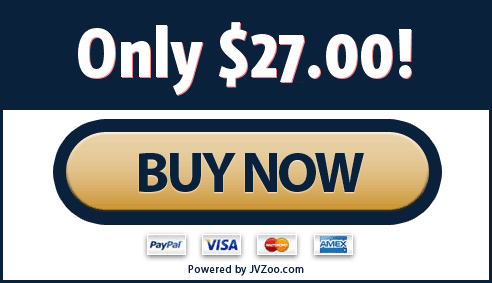 It's time for you to stop getting frustrated with your trading.
You've got a day-job and you want to trade – it only makes sense that you trade a system that will allow you to do that.
Forex Trading While You Work™ is probably one of the only Forex systems available that can give you exactly what YOU need.
I'm not going to try and give you some sort of "hard sell" on why you should invest in Forex Trading While You Work™.
You already know why. You know that the systems you have tried so far have not worked for you.
You know that you really don't have the time to trade intraday.
It's not often that an opportunity comes along where a system has been developed specifically for YOU.
How many systems have you tried that specifically use higher timeframes so that traders who have day jobs can trade them?
How many systems have you tried have the ability to plan every entry well in advance so you don't have to sit watching the screen?
How many systems have you tried have the exits planned and set at the same time you enter? – meaning you can leave the trade to run!
So you can see, Forex Trading While You Work™ is a pretty unique system.
Let's get serious...
Are you going to grab this opportunity with both hands, or are you going to give-up trading altogether?
Is the cost of Forex Trading While You Work™ what's holding you back?
No, it can't be. It's one of the lowest-price systems you will come across.
I priced it ridiculously low so that everyone can access it.
Is the risk of Forex Trading While You Work™ holding you back?
No, it can't be that either. It's priced so lowly that your downside is so small as compared to the potential upside.
Is it the fact that you may be disappointed by yet another system that fails to deliver?
Quite possibly this is what's holding you back. I don't blame you. 99% of Forex products out there are just empty promises.
I have not made any unrealistic claims about Forex Trading While You Work™.
Forex Trading While You Work™ is a steady-profits, down-to-earth system that does not promise "overnight riches".
I do however promise a simple, profitable, step-by-step system that requires very little time to trade.
Take a step back and look at your success so far in Forex.
If you've spent your hard-earned cash on "get rich quick" Forex products in the past – now is the time to change.
It's time for you to invest in a genuine, profitable, home-grown system designed especially for YOU!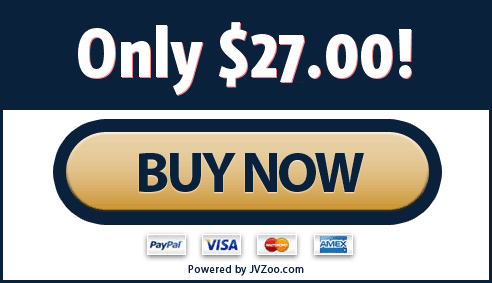 Trade Part Time, Trade Full Time - It's Up to You!
The best thing about this System is that it will fit nicely into your lifestyle perfectly!
If you have only an hour a day to devote to trading or wish to invest and maximize your potential, you will find that the Forex Trading While You Work System suits your needs and allows you to make big and consistent profits.
Whether you are:
A trader looking for a systematic method of trading successfully
A newcomer that heard that Forex can be a very profitable business
A experienced trader looking for his 'edge' in the market
A professional trader that looks for new trading tactics
An institutional trading looking to diversify his portfolio
This Powerful Trading Approach is NOT Limited to Forex!
The trading methods you are about to learn are not limited to Forex. They provide you with superb profits in stocks, futures and bonds and any market.
From the Nikkei index to the Nasdaq technology stocks, these professional swing tactics will allow you to beat the market and generate pro trades with ease.
Here are a few of our recent trades:
Are you aware that this is a one-of-a-kind system that could make you mind-blowing profits?
If you are tired of all the lousy robots that wreck and empty your trading account..
If you are tired of lagging systems that give LATE signals..
If you are tired of B.S. and fake promises..
Then you need THIS SYSTEM!
Don't waste another dime on crazy expensive indicator that don't work, instead
- take action now and start making REAL profits with the Forex Trading While You Work System.
Trade with Minimal Monitoring Time LESS STRESS
Day trading is a very stressful venture.
To succeed in it you need to take quick action,
​think fast and buy or sell at a split-second.
Apart from being very hard to execute correctly this also causes high levels of stress as you risk big amounts of cash and can lose a lot of money VERY quickly.
Forex Trading While you Work System is nothing like this.
Each trade takes from several hours to days so your stress level is highly reduced.
You don't need to take quick decisions and can take your time to analyse and reach thew correct decision. Your risk level is small, and the hit rate of swing trading is much higher.
All this makes trading a lot easier, safer and less stressful.
Most traders who trade with this system are also more confident and therefore they avoid most mistakes of novice traders that is caused by lack of confidence.
Take Action or Make More Excuses!


(Making More Excuses Will NOT help you)
We are not here to sell, we are here to help you trade successfully.
So unlike most vendors we won't disappear right after you purchase.
We are committed to your success and wish to give you the best customer support possible, so you could get instant answers to your questions and could trade with the guidance of professional traders.
But to give such high level of support we must limit the amount of packages we sell.
We could probably sell a lot more. A great system like this would surely sell very well..
but we won't be able to provide good and fast support for thousands of traders,
so we have decided to limit and focus on quality, not quantity.
If you want to join the thousands of traders who are successfully
trading with this strategy and finally trade your way to financial
freedom without working for 10 hours a day, it's action time.
And it's not expensive either. Most institutional strategies cost at
least $5,000-10,000 to develop, and hedge fund strategies even more,
with prices reaching up to hundreds of thousands.
But we will not price our strategy this high.
After all it's our intention to bring this system to everyone so even
the most beginner could take advantage of it and skyrocket his profits.
You can trade and make unlimited profits for the limited and
discounted price of only $27 !
That's the cost of an average night out.

Can you afford skipping this opportunity and taking a night out,
knowing that this system will change your life?
If you already see that this is a unique opportunity, don't hesitate - we estimate that the packages will be sold very quickly, and when they're gone - it's over.
You will finally have your edge in the markets, so powerful your only problem will be spending your profits!
---
Frequently Asked Questions

Does this system work best during a particular session or a particular market?
No. This system can be used anytime, 24/7 and it works in any market conditions. And the BEST part, it works with any Forex pair. That's really in the end a sign of a robust and powerful system. The Indicator provided will also serve as guidance and that works only with MT4.
Is this an Indicator or Expert Advisor?
This is a manual system. We will show you naked trading which means trading without lagging indicators.
​We provide a template and a strategy guide. If you understand the strategy, you don't ever have to trade with an indicator.
Can this work on phones?
Yes because this is a naked system you can use standard features on your phones to trade. I must say that I still highly recommend that you use a computer to trade. Phones should be used for only monitoring at best.
Will Forex Trading While You Work Continue to work in future?
We started selling this system since 2011 and it has been refined over the years. It just shows that this is a time tested strategy that has worked in the part, continues to work today, and will most likely continue to work in the future.
Does Forex Trading While You Work™ System work with all brokers?
Yes, of course, you need just Metatrader 4 platform.

Is Forex Trading While You Work™ system a "robot"?
No, this is a manual trading system. The system will show you how to clearly identify buy and sell signals. The system shows to you when to enter the trade.
Do I need a VPS for the Forex Trading While You Work™ to work?
No. It's not required as you won't be trading 24 hours. And this system is not automated.
You just need your computer to start trading whenever you want to trade.

I am a novice Can I use this system?
Absolutely! This system is easy to both by beginners and advanced traders. No special knowledge required at All!

I am emotional, does this system help me to trade?
This system makes this a really easy decision by taking emotion out of the equation
If you can follow rules, you can trade Forex Trading While You Work™.
Can I get started with a demo account?
Yes, you most definitely can. This can be a great way to get familiar with the system.

Will I need to buy any other software or charts to use this system?
No, this system includes everything you need. Just install it in MT4 and start enjoying better and more consistent trading results.

Do I have to pay a monthly fee?
This is a one time investment.

How is Forex Trading While You Work™ delivered?
After your payment is made, you will be able to instantly download your copy.

Do I need special software?
All you need is Metatrader 4 on your computer. This is offered by almost every Forex broker for FREE.

How many accounts can I use Forex Trading While You Work™ with?
As many as you want. There is not a limit to the number of accounts you can use.

What about updates?
Your one-time purchase also includes unlimited updates.

What's minimum account to get started?
You don't need a big account to get started. That's the beauty of trading Forex.
You can get started with as little as $100

​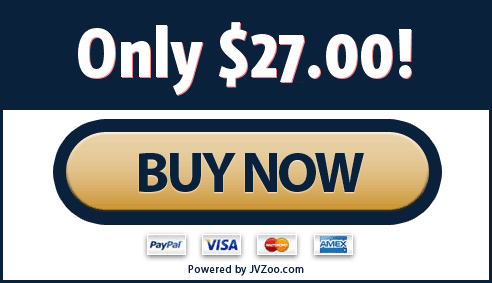 Time is an irreplaceable Commodity
Do you agree that time is irreplaceable?
If you do, then you do not want to waste anymore time in trying to figure things out.
At this price, it's not even worth thinking about it anymore.
Just place your order now and let us get on this journey with you.
We already have this figured out.
And we are pricing it at a ridiculous affordable price.
You get to start trading on Monday.
Let's do this now.
​See you on the inside.
Earnings Disclaimer: Results shown are not typical. To achieve these results require discipline, practice, and dedication. Depending on the individual trader, it may take weeks and months of practice to achieve these results. This is not a get-rich-quick scheme. Forex is a legit financial vehicle. With proper system and strategy, you can build your portfolio. Please do not believe that you can become a millionaire next day. It's not going to happen.